Budapest to Rome
Booking Dates
06/08/2023 through 09/14/2024
Travel Dates
06/08/2023 through 09/17/2024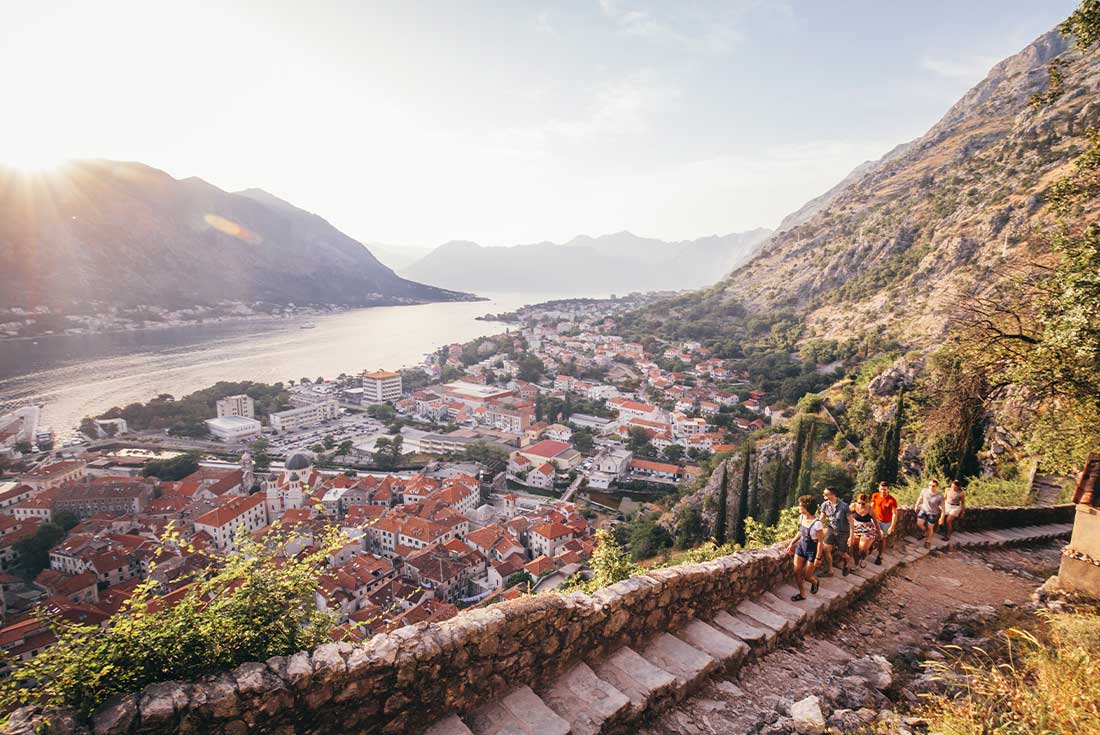 Budapest to Rome

Grand standing capitals and quaint seaside villages, hidden mountain hamlets and a city set on water – Eastern Europe flaunts a pretty impressive display of attractions. Discover the best of this entrancing region, plus a whole host of its lesser-known spots, making your way down from Hungary through the Balkans and east over to Italy. Encounter the up-and-coming vibes of once war-ravaged Sarajevo, fall in love with the popular Dubrovnik, kick into adventure mode in Ljubljana and feast until your tastebuds are content in Italy. Get expert local guidance and travel with a small group of likeminded travellers on this exciting 26-day adventure. 

Activities
Sarajevo – Burek Snack in Bascarsija
Mostar – Stari Most
Plitvice Lakes – National Park Visit
Plitvice Lakes – Picnic
Venice – Orient Experience Snack Stop
Venice – Leader-led Orientation Walk
Venice – San Marco Square
Cinque Terre – Day Trip, including Cinque Terre Pass
Florence – Leader-led Orientation Walk
Rome – Leader-led Orientation Walk
Rome – Trevi Fountain
Highlights
Learn about the dark history and rebuilding of Bosnia and Herzegovina in Sarajevo, then visit Mostar's famous Old Bridge and – if you're lucky – witness a traditional bridge jumper hurl themselves into the icy waters below.
Enjoy plenty of free time at your own pace to discover the communist past and progressive present of Budapest – the Pearl of the Danube.
Explore the streets, medieval buildings and restored castle of Ljubljana's charming Old Town on foot. Your local leader will know all of the hotspots, plus the best cafes for a coffee break.
Explore rocky coastal pathways and pastel-coloured villages with a Cinque Terre day pass, which allows you to hike at your leisure and use the coast's public transport.
Spend two days in Florence, a city known for its beauty and rustic Tuscan cuisine, and choose to discover the cities culinary traditions on optional food excursions.
| Day | Description | View All |
| --- | --- | --- |
| Day 1 | Budapest | Details |
| Day 2 | Budapest | Details |
| Day 3 | Belgrade | Details |
| Day 4 | Belgrade | Details |
| Day 5 | Sarajevo | Details |
| Day 6 | Sarajevo | Details |
| Day 7 | Mostar / Kotor | Details |
| Day 8 | Kotor | Details |
| Day 9 | Dubrovnik | Details |
| Day 10 | Dubrovnik | Details |
| Day 11 | Dubrovnik | Details |
| Day 12 | Split | Details |
| Day 13 | Split | Details |
| Day 14 | Plitvice Lakes National Park / Zagreb | Details |
| Day 15 | Zagreb | Details |
| Day 16 | Ljubljana | Details |
| Day 17 | Ljubljana | Details |
| Day 18 | Venice | Details |
| Day 19 | Venice | Details |
| Day 20 | Venice | Details |
| Day 21 | La Spezia | Details |
| Day 22 | Cinque Terre / La Spezia | Details |
| Day 23 | Florence | Details |
| Day 24 | Florence | Details |
| Day 25 | Rome | Details |
| Day 26 | Rome | Details |